Please select the product for which you need assistance.
How do I install the Jacuzzi Sauna Connect App (Sanctuary Models ONLY).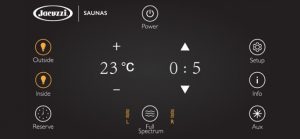 How do I register my Limited Lifetime Warranty?
Once your sauna has shipped out, you are automatically registered for warranty service.  No other action is needed.   For future reference, please make sure to retain your Sales Order (SO) Number.
If you need further assistance, you may reach out to our service department at 1.800.798.1779 X2